This month, VizionZ Engineering has put in operation our test and demonstration site for the ZeaDamper™ - the innovative technology for the cost reduction of offshore wind foundations. The Test Site located in the Port of Rotterdam (Maasvlakte2) enables our team to perform load tests on a monopile foundation in a simulated environment with sea water and sand from the North Sea.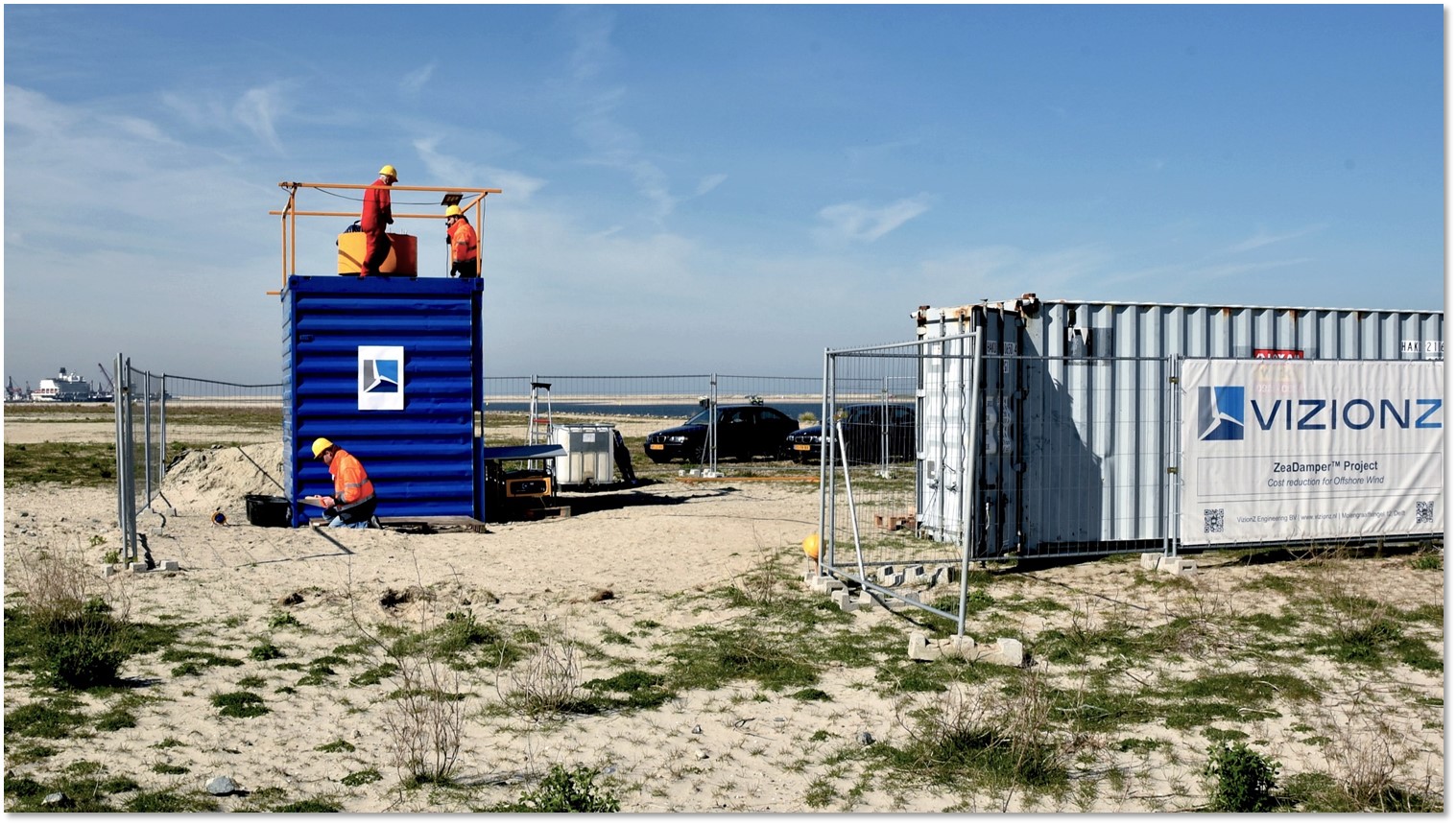 The site is equipped with facilities to demonstrate the performance of the ZeaDamper™ technology through measurements of:
damping ratio increases of the monopile foundation 
improvements of the soil-pile interaction
the monopile end-bearing capacity improvement
improvements in the reaction overturning moment of the monopile
The measurement equipment on site enables our team to collect this performance data under different load conditions and for actively changing damper configurations.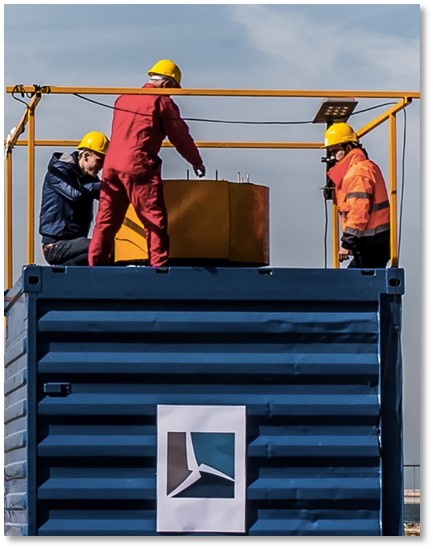 In the next several months, the project team will be collecting and analyzing this data in several different aspects such as FEM analysis and frequency domain analysis. The added remote monitoring station on site enables the collection and real-time streaming of the foundation performance data over a long period of time without supervision and with the ability for real-time intervention remotely. 
If you want to know more about the ZeaDamper™ and what it can do for your offshore wind project contact us.